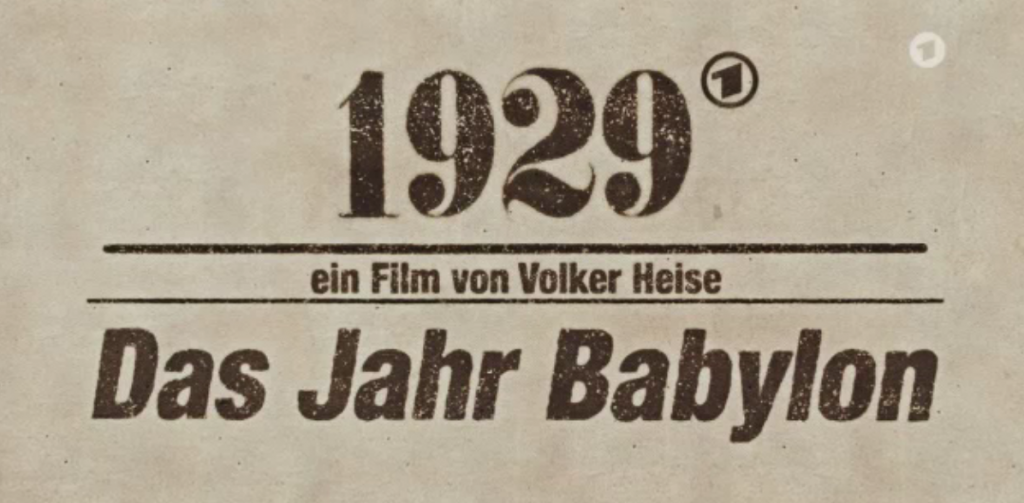 Did you enjoy Babylon Berlin, the critically acclaimed German TV series? Perhaps even used it to boost your German listening skills? If you've ever wondered about the historical accuracy of the series there's a great documentary which aims to provide some context around the year in which the event of the series take place.
1929: Das Jahr Babylon ("The Year Babylon") presents the year 1929 as a time of immanent crisis. The first world war has ended about ten years ago, the defeat is all but forgotten, the future is unsure and the young republic in a constant state of emergency.
Through the use old journals, memories, police reports, newspaper snippets and other contemporary documents, narrated by some of the original actors (Fritzi Haberlandt, Leonie Benesch, Peter Kurth, Anton von Luck) from Babylon Berlin, this film paints an immersive picture of a tumultuous time in the German capital between two terrible wars.
Last but not least the documentary is scored by legendary Swiss producer/composer Thomas Fehlmann who wraps the dramatic reenactments and historical footage in his haunting electronic landscapes.
You can watch Das Jahr Babylon on ARD in full length (with German subtitles) until the 30th of September 2019 or on YouTube:
https://www.youtube.com/watch?v=5ced05DtgGk
The full score by Thomas Fehlmann is also on Spotify: