Welcome to LearnOutLive, your go-to destination for learning German with stories that are engaging, entertaining, and educational. Founded in 2009 by German teacher and author André Klein, our mission is to provide German learners worldwide with a fun and innovative way to master the language.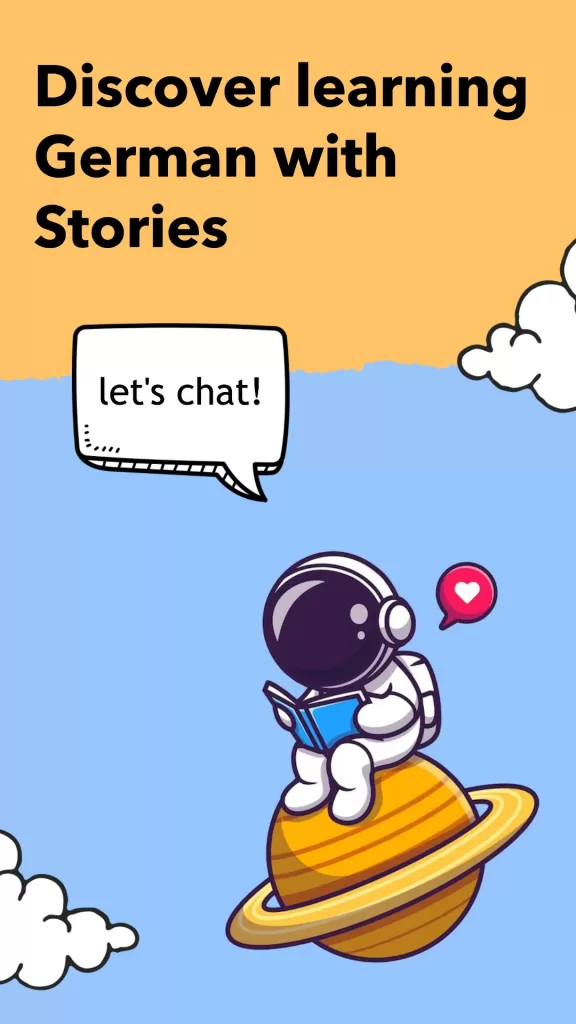 Our Journey
André's extensive experience teaching German in-class and online revealed a common challenge faced by students: making good progress acquiring new vocabulary and grammar rules, but struggling to put it all together.
Realizing the potential of storytelling to make language learning more enjoyable and effective, he set out to create unique learning experiences that would immerse learners in the rich world of German language and culture.
Our Offerings
Today, we are a leading publisher of popular graded readers for German learners such as Dino lernt Deutsch and Baumgartner & Momsen. Our diverse collection of stories caters to various difficulty levels and interests, covering genres such as comedy & travel, mystery, and interactive fantasy.
In addition, we offer audiobooks, custom flashcards, enhanced TalkingBooks and easy German dialogues that facilitate the development of listening and speaking skills in everyday situations. You can find our products on big platforms such as Amazon, Apple Books, Audible, Barnes & Noble, etc. or as DRM-free downloads directly from our web-shop.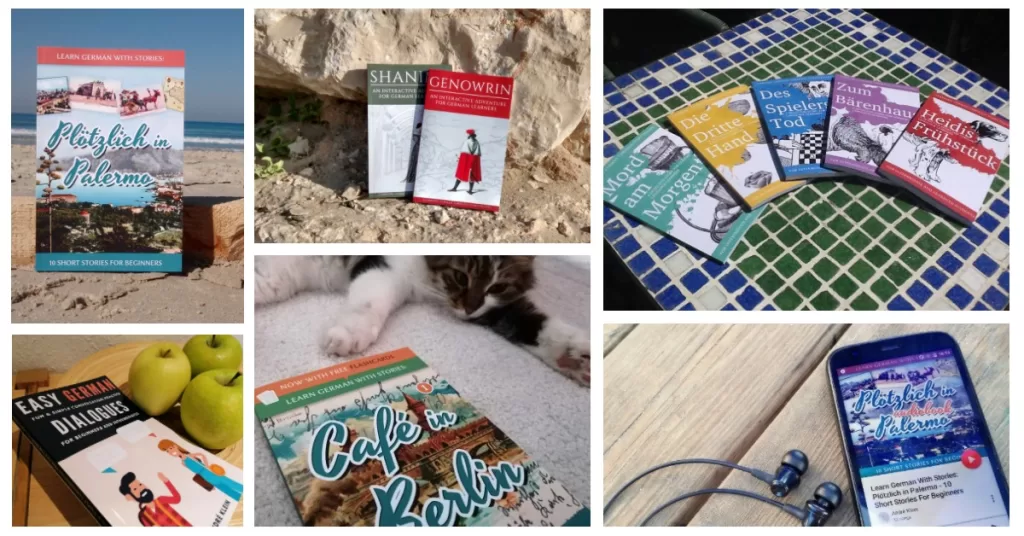 Our Philosophy
At LearnOutLive, we believe in the power of context-based learning. Our stories are carefully crafted to provide a natural and engaging way to acquire vocabulary, understand grammar, and improve language proficiency. By immersing yourself in our captivating tales, you'll not only learn German but also experience the culture, humor, and charm that make the language so unique.
Join us on this exciting journey as we continue to create entertaining and educational content that helps German learners around the world master the language with ease and joy. Discover the LearnOutLive difference today!
Getting Started
If you'd like to find out more about the extremely effective method of learning German with stories, we offer a free 5-day email course that will teach you everything you need to know. Or have a quick conversation with our friendly chatbot. Any questions? Send us a message.