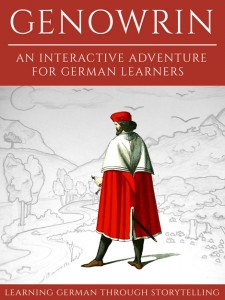 Forget about boring textbooks! Battle monsters, explore dungeons and learn German one sword-fight at a time with this interactive fantasy story for intermediate German learners.
A Free Download For German Learners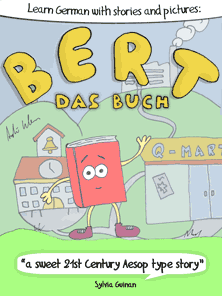 People sometimes ask me why I give away books for free.
There are many reasons. But the best one is: because I can.
I'm happy to write. And you like to read.  So I give, you get. No money has changed hands. Awesome, isn't it?
For the next few hours you can download the German translation (+ exercises + vocabulary + study instructions) of my recent book "Brian The Book" on Amazon for free! (offer expired)
Amazon UK – Amazon US – Amazon DE – Amazon IT – Amazon FR – Amazon ES
Tell your friends!
P.S.: Also, I finally got my act together and published a few short narratives from the "early days" that survived several HDD-crashes. They're also in German, and they're also free for the next 24 hours. Here's the link. (replace the ".com" with your country-code, if necessary)
P.P.S: For some interesting facts on publishing and being a writer in the year 2012 I got a treat for you on my personal blog.
P.P.P.S.: Since this is not much of a blog post, we'll follow up tomorrow with an exciting contribution by our guest blogger Henry Fitzgerald. Stay tuned!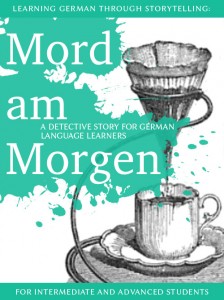 Fed up with vocab drills and grammar practice? Join Kommissar Baumgartner & Momsen on their hunt for crooks and criminals, and pick up tons of conversational German along the way!