Hello everyone. This will be a short one.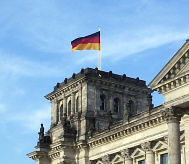 The last few days I've been working on a little booklet for people who want to go to Germany for a holiday or longer period and would like to find out more about the culture.
I kept it short, to the point and best of all – completely free 🙂 The title: 8 Things You Should Know About Life in Germany
So, if you're interested, go ahead and download it. It's sitting in the Learn Out Live shop together with lots of other cool products (many of them free as well).
Constructive Feedback always welcome,
Have a nice day
André