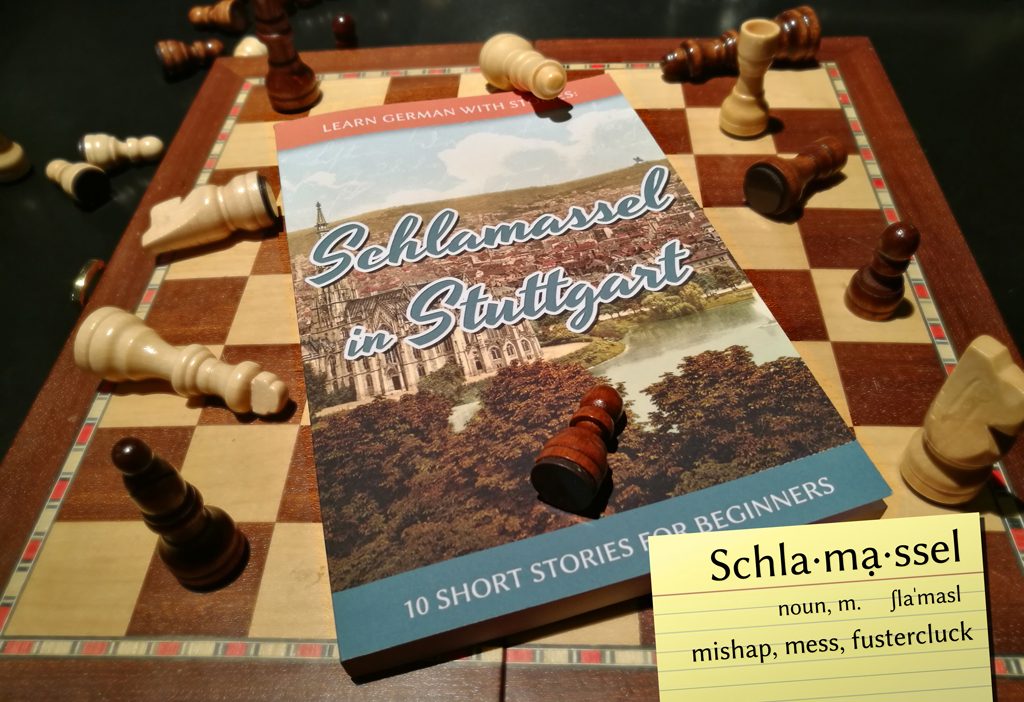 In case you missed it on the newsletter, there's a brand new Dino lernt Deutsch episode! That's right, episode 10 is out now and this time Dino is going to Stuttgart, Germany's 6th largest city, capital of Baden-Württemberg and home to Mercedes-Benz.
Ready for your next German learning adventure?
In this sequel to Digital in Dresden Dino and Elisabeth are invited to a prestigious event, but when nothing goes as planned they find themselves hurled on a strange quest across the valley basin of Stuttgart.
Explore Stuttgart, learn about local culture, history and cuisine, and improve your German effortlessly along the way — in this new set of 10 connected German short stories for beginners.