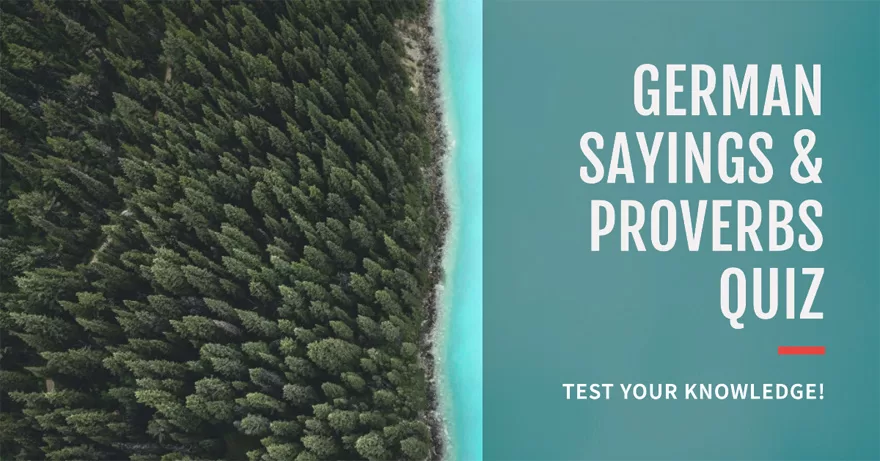 Proverbs and sayings play a significant role in German culture, reflecting the wisdom, humor (yes, it exists), and values of the culture. These concise and often poetic expressions provide insights into German customs, beliefs, and everyday life.
Whether you're a language enthusiast, a traveler, or simply curious about German culture, this quiz will put your knowledge to the test.
So, if you're ready to embark on a linguistic and cultural journey through the German-speaking world, get ready to match the proverbs with their meanings, decipher their hidden messages, and discover the fascinating cultural insights behind these age-old sayings.
Viel Erfolg! (Good luck!)