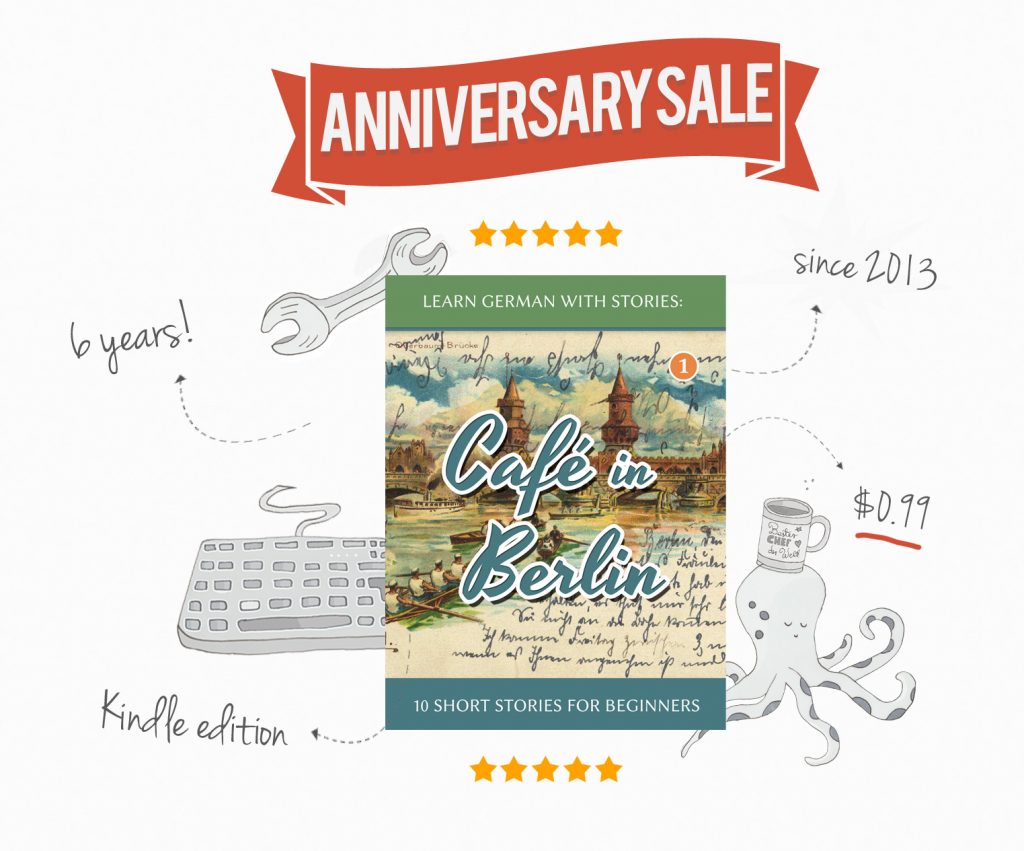 In 2013 I first published Café in Berlin, episode 1 of the Dino lernt Deutsch story series for beginners. Since then I've written 9 more episodes, recorded them as audiobooks, added flashcards, a free workbook and much more.
To celebrate the last six years of learning German with stories you can now get Café in Berlin on Kindle for $0.99 (offer expired) for a limited time only.
What are you waiting for? Get your first set of stories and delve into a whole new way of learning German effortlessly and instantly — the way it's actually spoken!