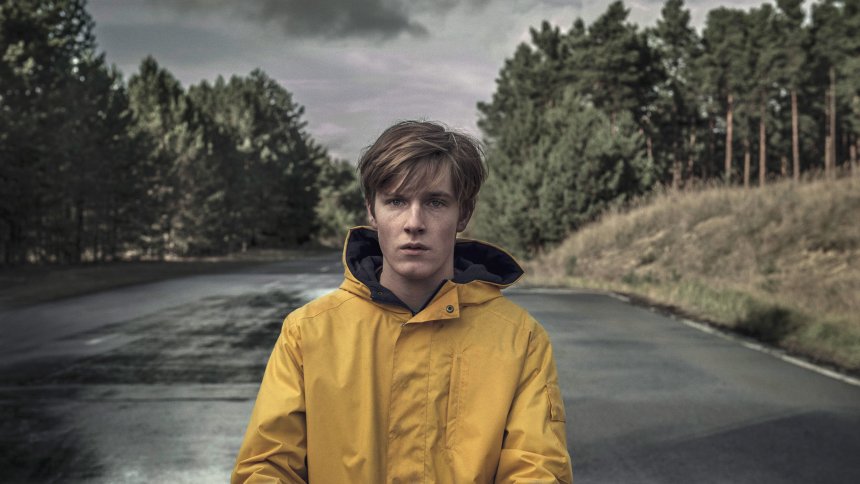 Have you see Dark? If you have, then you'll already know how brilliant it is. If you haven't, then what are you waiting for? Watch it today and give your eyes a real treat.
Whatever your answer, Dark isn't only a great show — it's the latest example of German success in America. Germany has helped build US business, form its population, and develop its culture.
I'll explain how Germany has made America what it is today.
Recommended reading: Global German: Meet Monte Joffee from New York City
'Most people are nothing but pawns on a chessboard led by an unknown hand'
Netflix had many success stories in 2017:
GLOW
Mindhunter
American Vandal
One Day at a Time
The End of the F***ing World
Big Mouth
But one of its best-received shows was Dark.
With a Stranger Things meets Donnie Darko vibe, Dark is a thrilling and wriggling mystery. The show's mysterious priest Noah sums up its atmosphere. He says: 'Most people are nothing but pawns on a chessboard led by an unknown hand'.
It's not Netflix's first show to grip you from start to finish, but it is the first German original series Netflix has produced.
Dark is only the latest German success story in America. Germans have been succeeding in the USA for centuries, and they've been crucial to America's growth as a nation.
Germans helped build US business
Germans were among the first people to migrate to America. Germantown, Pennsylvania, was the first German settlement town.
Founded in 1683, it's the birthplace of the American antislavery movement. Since then, Germans have helped to build the US business sector, as the example of Levi Strauss shows.
It's the most famous US jeans brand on the planet, synonymous with Westerns and country music. But did you know that John Wayne has Germany to thank for his Levi's 501s?
The brand's titular founder came to America from Germany in 1847 and built one of the icons of US business. Perhaps if we were all wearing Löb Strauß we'd appreciate this.
Some of the other German contributions to American business include Goldman Sachs, Boeing, Comcast, and Pfizer. So Germany has given the US fashion, flight, finance, telecommunications, and medication – and trillions of dollars worth of commerce.
US malls are more German than they are American
Speaking of commerce, Germany hasn't only given the land of the free its money; it has also helped to America to spend it.
Malls might be quintessentially American but their shoppers are more German than they are Yank.
This is because there are more ethnic Germans in the US than Italians, African Americans, Italians, Mexicans, or any other ethnicity. German-Americans might be America's silent majority but, at 14.4% of the population, they account for over $5 billion of the money spent in US retail.
So Germans have been building US business and fuelling the American economy. But why don't more people know how Germanic US society is?
It's because Germans have integrated into US society seamlessly. So much so that what we think of as 'quintessentially American' parts of US culture are in fact German.
Germany has given America a voice and a culture
What makes the US American? Stars and stripes. Michael Jordan. Christmas.
Without German influence, Christmas in America would look, sound, and smell very different. And it's not the only way that Germans have succeeded in directing American culture.
Here are a few of the most famous examples of German influence:
Christmas: Without Germany there would be no tree, no gifts, and no Santa
Apple pie: What's as American as apple pie? Apple strudel. Because that's where the love of the dish comes from
Language: Who invented American-English? Noah Webster. And was he German? No. Webster might not have come from Germany, but some of the most American words did:

Kindergarden
Poltergeist
Rucksack
Dreck
Without Germany the US wouldn't be the same place that it is. So it's high time the world gives Germany the credit it deserves.
'Dark' shows America loves its German connection
So what does the success of Netflix treasure Dark show about German success in America? That the land of the free loves its German connection, and that Germans can be hugely successful in the US as a result.
This opens up a whole realm of opportunity for German businesses. If you're a German entrepreneur, why not use this connection to your advantage? You could open a quintessentially German business that would translate well to the American market, like a hipster bratwurst bar.
We know that hotdogs are popular in the US, so you could build on this — and the European roots of the American hotdog — and create a German hotdog food business.
If Netflix can sell a German TV show to the US market, you can easily sell a product that celebrates Germaness. You would need to do your market research and figure out who your key demographic is — is this case, the millennial hipster — and aim your products towards them. Creating buyer personas will help with establishing what your average customer would want. In this case, you could add quirky toppings or make a vegan versions of your bratwurst.
Americans have fallen for Germany. Not already read about Monte Joffee from New York City? Check out the recommended reading at the start of this article. Monte fell in love with the German language in the 1960s and continues to practice it. He's one of the many success stories of German culture in America.
On the flip-side, see what this American mom thought of Germany when she moved her family to Berlin (hint, she loved it):
Dark is Netflix's first German original series and it's a brilliant show. But that's not all. It's also the latest example of Germany's enduring success in America.–You've been reading a guest post by Kayleigh Alexandra
Kayleigh Alexandra is a content writer for Micro Startups — a site dedicated to giving through growth hacking. Visit the blog for articles featuring startups, entrepreneurs, charity insights, content, and artistic topics. Follow us on Twitter
@getmicrostarted
.