Last week, I met a lot of amazing people and learned many new things. I sat down with the German that landed a Cessna on Moscow's Red Square in the Cold War, listened to the Choirboy Robber's exploits, and found out that the key ingredient to a successful marriage are multiple bathrooms.
And best of all all, I didn't even have to leave the house! I met all these people and heard their stories while chilling on the sofa or doing the dishes.
Unique Stories for Your Ears Only
I've always been a fan of late night public radio broadcasts, listening to conversations with curious strangers, radio plays and the odd interview with people who — contrary to the endless parade of celebrities, politicians and spokespersons — actually have something interesting to say.
The beautiful thing about the medium of radio is that it's so personal. A broadcast might be going out to hundreds of thousands of listeners, but you, the listener, feels like it's just for you. Compared to TV or the Internet, it's a rather intimate setting. In my experience, the best radio shows are narrative driven, highly personal and have the power to draw you into different worlds.
As Ira Glass act, host of the famous radio show This American Life, once said:
You have to ask yourself, What is the radio good for? The radio is good for taking somebody else's experience and making you understand what it would be like. Because when you don't see someone, but you hear them talking-and, uh, that is what radio is all about-it's like when someone is talking from the heart. Everything about it conspires to take you into somebody else's world. – Chicago Magazine, 2007
Podcasts: Anytime, Anyplace, Any Topic
In short, the medium is great, but the delivery often is not compatible with our busy schedules. Podcasts on the other hand take everything that's great about radio and remove all of its limitations in terms of availability.
What makes podcasts so great is that you don't have to sit hunched over the radio in the wee hours of the morning just to catch that one special show. You can listen to podcasts whenever you like, wherever you are — and you can hit pause at any time.
A Collective Of The Best Story-Driven Shows
There are many ways to find good podcasts, but if you're looking for high-quality independent storytelling that will make you both think and smile, the Radiotopia network is a great place to start.
I haven't listened to all of the different shows yet, but each episode that I've downloaded so far was just excellent. Here's a quick overview of some of their shows: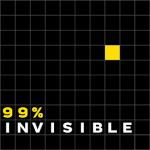 99% Invisible
This popular podcast and radio broadcast is all about design, architecture, and invisible structures in the world around us. Each episode is beautifully crafted to tell a story which will stay in your mind long after listening.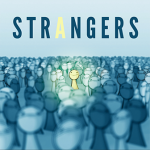 Strangers
Strangers is a beautiful podcast dedicated to telling the stories about "people we meet, the connections we make, the heartbreaks we suffer, the kindness we encounter, and the frightful moments when we discover we aren't even who we thought we were."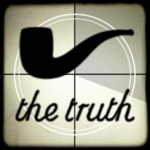 The Truth
On this podcast you'll find short, often darkly funny stories that combine great writing with heartfelt performances and immersive sound design. Each episode is created by a team of screenwriters and actors, bringing you short and exciting "movies for your ears".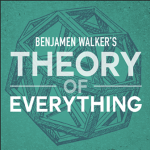 Theory of Everything
This podcast features a fun mix of journalism, fiction, art and interviews. On the Theory of Everything you'll hear great "conversations with philosophers, friends, and the occasional too-good-to-be-real guest."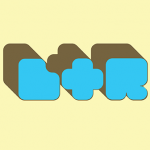 Love+Radio
On this podcast you'll find wondrous and meticulously produced conversations "exploring all of life's gray areas on an eclectic range of subjects, from the seedy to the sublime". The excellent sound design of this podcast makes listening a pure pleasure.
Note: You can find all of these podcasts on iTunes or via radiotopia.fm. Apple users, go through the native Podcasts app or iTunes, Android users check out this great free app Podcast Republic.
–