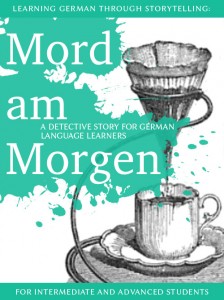 Fed up with vocab drills and grammar practice? Join Kommissar Baumgartner & Momsen on their hunt for crooks and criminals, and pick up tons of conversational German along the way!
How Well Do You Know German Culture? Test Your Knowledge With This Quiz!
Hello, German learners and Germanophiles! Do you have what it takes to nail all the answers to our little German culture quiz? Here are 10 questions from the world of German food, drinks and the esoteric arts of "Mülltrennung" (recycling).
Ready? Let's go, or as we say in Germany: "Los geht's!"
more German quizzes »
Get Your Free Café in Berlin Workbook