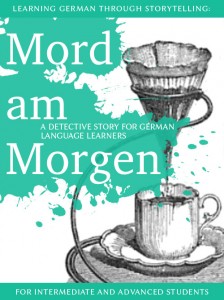 Fed up with vocab drills and grammar practice? Join Kommissar Baumgartner & Momsen on their hunt for crooks and criminals, and pick up tons of conversational German along the way!
10 Totally Weird German Signs – Can You Make Sense of Them? [QUIZ]
Have you ever been to a country where people speak a foreign language and tried to make sense of the strange sounds and signs around you? It's actually a fun and effective way to learn a language. But we don't always have the opportunity to do that.
This is why, today I've collected 10 totally strange and funny German signs for you to simulate that moment of wandering through a German-speaking environment and going "Wha…?".
Ready? Let's go!
more German quizzes »
Get Your Free Café in Berlin Workbook