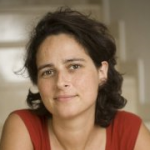 Michal Moreno is the chief editor of Articles.co.il – Israel's first and leading reprint article directory, and owner and manager at Moreno's – Israel SEM boutique company. She is a mother of four and lives near Jerusalem together with her husband.
Hello Michal, I am very happy that you agreed to speak to us today. I know you have a lot of other things to do, so we really appreciate it.
Okay… let's start with the first question:
You are running many websites and online services that allow you to work from home. What would you say are the advantages of making a living online ?

There are many advantages for making a living online, especially when you're a family with kids.
When we decided to work from home and make our living online – the choice was a lifestyle choice.
We knew that there are many things we can do for a living, but if we think of what we want to do – we have to think of how we want to live, and the way we want to live can only be supported by this way of making a living – online.
And as for the advantages – the most important ones are:
When working from home – first of all there is no "commute" – no driving to work, which used to take up a lot of our free time and money.
When working for yourself – you get to decide what to do with your time.
I for example work during the morning hours and spend the afternoons with my kids. If there's work to be completed – sometimes I work at night.
This also allows me to go shopping "off hours" – at mornings, which takes less time and is more fun.
This also serves my work in a better way, since working with customers from the US – Is done later on in the evening.
The challenges of working from home have to do with balancing work and life. This took some time, but today I think I have reached a good balance that I can maintain.
Many parents today are worrying about full classrooms, violence at school, etc. What can we do to improve the situation? Should we try to reform the education system from the inside or take our children out of school and teach them at home, as for example Asher Idan says?
These are global problems that we in Israel also suffer from. Since most of us can't afford to teach our kids at home – I think we need to make the change from within: First – each of us has to make sure that his children get good education after school hours – at home, And what we also need to do is keep involved and try to help our children's teachers at school.  The educational system is a big system – but what each of our kids meets every day is a collection of private people who are teachers.  Teachers who have to handle the system's problems on a daily basis, and who can use our help as parents. In the long run – there needs to be a major change in the way children are taught, but that will take time. We should all try and support the efforts being conducted by people like Dr. Idan, and contribute for the long term campaign.
You told us that you and your husband left your jobs in high-tech companies in Tel Aviv and you moved to live in Ayalon valley next to Jerusalem growing children and olives. What motivated you to make this shift?
What motivated us for this shift was that – as we see it – the urban surroundings have changed since we were children.  Cities in Israel today are mostly not a pleasant and supporting environment to live in as they used to be, to say the least, and we could not think of our children growing up in such a busy environment. We wanted our family (our children as well as ourselves) to live closer to nature, shop and consume less, and have a more laid – back lives.  We wanted to have a view of the mountains rather than the next buildings on the block, and to be able to decide for ourselves our wants and needs – with much less influence from urban society, and the commercial messages you are exposed to in the city  And the result is that our lives are much more balanced and relaxed.
The Internet is rapidly expanding and becoming more and more an integral part of our daily lives. How does it affect us to be connected all the time?
This has certainly good and bad effects, but I think it's more for the good side. Generally speaking, I see this change as the transfer of power from the center to the peripheral,  as the transfer of power from a few main media channels to an infinite number of small and very small channels. The new communication channels enable us to receive real time news and updates from services like twitter, as well as to transmit this information in real-time and make the change.  The most prominent example I can think of – of how things changed – is from two weeks ago. What happened two weeks ago was that a flotilla of ships was headed to Gaza with intention to break the blockade on Gaza. In reality what happened was that the first ship in the flotilla had in it not only peace activists, but also a large number of terrorists who were hired by different groups with the aim of kidnapping or murdering Israeli soldiers.  The story evolved in real time, and many supporters of Israel followed it and expressed their opinion according to the latest findings.  Now, a few years ago – this whole event would have been communicated only by the news channels, and according to their perception of the truth.  What happened this time – for a change – is that thousands of Israel supporters expressed their view on facebook, twitter, youtube and the news channel websites, and the volume of user generated content and activity on the matter was something that none of the main stream news channels could ignore. Very soon after – reporters on those news channels started speaking differently about the entire situation, and the world got a better understanding of the situation as it was.
Thank you very Much for your time, Michal.