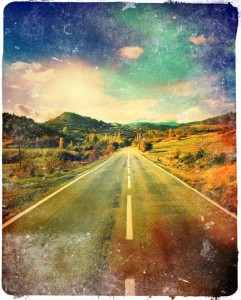 ( tl;dr – wrote a short story, you can download it here)
I've lived both in the Far and Middle East. Both experiences left strong memories, traces, impressions. And I noticed very early that if I wanted to convey any of my experiences to others in writing, an autobiographical account wouldn't cut it.
Short Fiction Instead of Travelogues
It lies in the nature of subjective experience that what to one person is life-changing, to another may be trivial. In other words, the things that leave a strong impression on us are not just very different, they are often intangible, as well.
This is why at the moment I'm working on a series of short stories (and not travelogues!) about the Middle East. On top of that the Middle East as depicted in these writings (you'll find the first short story below) is completely fictional in order to avoid the straight-jacket of preconceived notions and opinions.
Individual Publications For Individual Readers
These writings will be published independently, that is without the help of publishing houses. It is an experimental process and whether I'll follow through with the rest of the short stories in this series will depend (to some extent) on how people respond to this idea of a fictionalized Middle East that still contains all its defining characteristics of conflict and contradiction.
What You Get For Downloading This Story
This first short story is completely free. You'll find the download link at the end of this article.
A few notes:
I arranged it in such a way that by downloading it, you'll get the story in what we call here an "Indie Publishing Pack", meaning a zip file containing a styled PDF, .MOBI file optimized for Kindle and an .EPUB for Sony and other e-readers.
The idea is that if someone downloads an ebook (or short story) he or she should be able to decide on what device and in which way to read it. So, in order to take out the guesswork, you'll get three versions at once.
(If you need help with transferring the files to your device, see also here)
Support Independent Publishing
If you like the story and want more, here's how you can help and support this project by one (or more) of the following ways:
Purchase a $0.99 copy on Amazon or Smashwords to help this story reach more readers
Share this article or the story with your friends
Your responses will determine when the next story comes out and if it published in the same way like this one.
And now *drumroll*, the Download Link
Here it is, the first short story about a fictional Middle East, titled: "Don't Call Me Naomi"
         —> click here to go to the download page <—