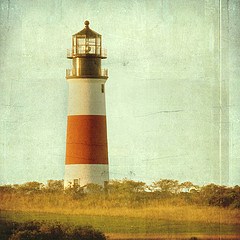 When I started teaching online, I signed up on a few  marketplace platforms that promised to connect tutors and students. Like many other tutors, I soon found out that simply being listed was not enough. It was not even close to enough.
Students didn't magically appear out of nowhere. I had to find students for online tutoring myself. Administrators of online teaching marketplaces advise tutors to promote themselves. But teachers are not marketers.
So, how to go about marketing your online teaching business? Here are 5 ways to promote your tutoring services online, whether you are listed on a marketplace or work independently with your own website and blog (highly recommended!)
1. Use Free Classified Ads To Find Students Online
Free classified ads can be a great way to attract the attention of potential students. One of the best known classified ads sites online is probably Craigslist. But there are many others. Simply google "free classified ads" or the equivalent in your language, i.e. "Kostenlose Kleinanzeigen" in German or "petites annonces gratuites" in French, etc. The principle is simple. You post…
a short description of your service, e.g. Physics Tutoring
a bit of info about who you are, what technology you use (Skype, virtual clasrooms, etc.)
what are the prerequisites for students to participate (working microphone, Flash-based browser, etc.)
price per hour, 45 minutes or half an hour
And then whoever is interested can contact you through the website, email or telephone number you listed under contact options. Note: Many of these sites are built to connect people locally and you have to select a certain radius like a city, state, etc. where you want to be listed. Since, as an online tutor you can connect world-wide it might be useful to list yourself in several areas if the directory is highly location-based.
2. Find Students For Online Tutorings through Social Media
Using Social Media is a must for anyone trying to generate serious business nowadays, whether one person home-businesses or huge corporations. The question is just: How to find students for online tutoring?
Obviously, mass-adding people on Facebook and spamming your network of "friends" with offers for private tutoring won't do the trick. There's a lot of advice on this all over the Net, so I'll just say one thing: Social Media is obligatory. But is has to be tied in with other efforts and will fail if not supported by a blogging and/or serious community engagement. See also: Why You Shouldn't Base Your Business or Your Online Experience on Facebook Only
3. Get students through Tutoring Directories
There are many directories online where tutors can list their services. Basically, this is similar to posting free classified ads, with the only difference that it's focused on teaching and tutoring. For example, you can add your site to our own online teaching directory, click here to add your site, it's free!
NOTE: There are many old and shady websites promising to hook you up with students. Don't pay any upfront fees. Check if you can find other people talking about their experience with these sites. Basically, don't sign up for anything that you wouldn't use yourself to find a tutor.
4. Find More Students through SEO-Optimization
Search Engine Optimization: This is a topic that many non-technically minded people will shy away from. Part of the problem is that there's too many self-appointed gurus and prophets in the field who claim to know what works and what doesn't while in reality, it's a) the search-engines themselves and b) the millions of people searching everyday that determine the ever-changing parameters.
Nevertheless, there is a common sense approach to this: Finding your keywords. Let's say I'm a French tutor. What is the name of my blog or homepage? What keywords do my blog post titles contain? It might seem strange at first, but offering "French lessons" is not all that clear-cut from a search-engine perspective.
The search results for "French lessons online" – "online French tutor" – "teaching French on Skype"  or "learn French with private tutor" highly differ. Theoretically, all you have to is find a phrase that describes what you do and which not millions of others are already using.
This can prove to be rather difficult, especially in the online tutoring field,because market place providers and other companies with lots of money dominate the first positions on many keywords due to paid advertising and armies of SEO-specialists. Instead of trying to compete with the giants find the roads less traveled and stick to your phrase until you get results.
If your page stays buried under other search results, try a different phrase, keyword combination and research online what you can do from a technical perspective. (make sure whatever resources you find are new, since the rules are changing quickly) If I had to name only one reason why many online teachers fail to carve out their own online teaching business, ignoring SEO would be very high on my list.
5. Get tutoring students by Blogging
I've already hinted at blogging throughout this article. But if there's anything that will truly work, then it's this. Here's why:
Write articles about your professional topic -> When people like them, they will share them with their friends and friends and friends of friends and discover your tutoring services.
Each article you write is another potential entrypoint through the  search engines, even through unexpected and unrelated searches people can stumble onto your site. Think of it as building a maze of interconnected doors that all lead people to the center. Even if you're keywords are highly competitive, you can use blog posts as back-doors and shortcuts. In the example of our French teacher, above that could maybe be a highly informative and well written article about a French author or a certain wine, drawing attention of Francophiles all over the world.
Blogging gives you meat for your Social Network efforts. Like I've said, noone wants to follow a Twitter account or join a Facebook page that constantly toots its own horn. You need content. And instead of posting links to other people all the time, you can mix links to helpful resources with your own articles containing tips, hints, special offers, etc.
Being listed on a marketplace, classified ads directory and Social Media networks is all great. But you need something to focus these efforts. This is where blogging comes in: Your blog is your hub, your home. From there you send out everything and receive back traffic and potential customers.
This is a long-term strategy but building a professional blog is the most powerful thing anyone can do online to grow their business and get people to sign up for your online tutoring.
how to start an online teaching business: A short guide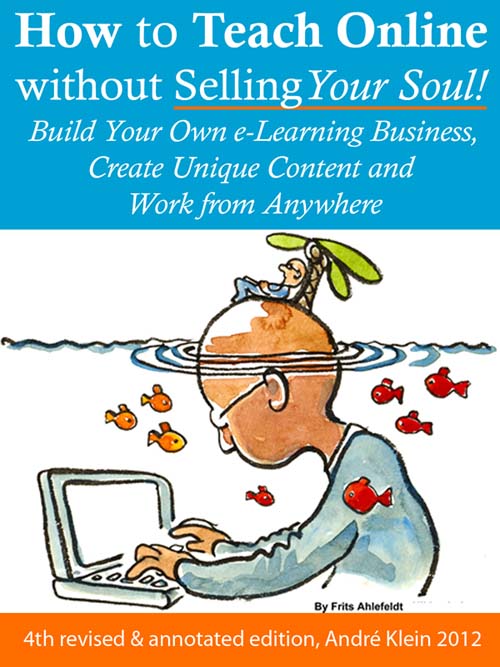 For more tips and advice about how to start an online teaching business, see also my book How To Teach Online Without Selling Your Soul. It's a compilation of articles, including the one above, and many many more.
After reading this, you will no longer feel overwhelmed about teaching online, and you'll avoid the many pitfalls of teachers like myself who dived into the online world without Andre as a guide. – sylviasenglishonline.org
–
img:  Some rights reserved by K.Hurley