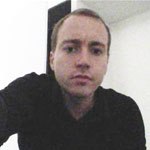 Note: This is a guest post by Alex Morris. Alex Morris works for Office Kitten in Manchester where he writes, researches and blogs about the business world. He can also be followed on Twitter.
~
The Good Earth – Pearl S. Buck (1931)
Depicting life in China at a time before mass political and social upheaval, The Good Earth follows the life of a peasant who marries a servant. The subsequent trials and tribulations they suffer through as they raise their family displays a China vastly different to the one we now observe as a Superpower. Buck won the Pulitzer Prize for her novel in 1931, and her tale of the cycle of life is a powerful statement.
George Orwell – Down and Out in Paris and London (1933)
Orwell's much lauded later works are contemporary classics. 1984 and Animal Farm are well within the literary canon; supremely well observed, highly intelligent, and fiercely written. Yet, for many Orwell fans, Down and Out in Paris and London remains their favourite. It is in keeping with his early interest with poverty (The Road to Wigan Pier soon followed) and dabbles with his time in destitution in the stated cities. The book is badly structured and quite aimless overall, yet the Parisian account is an utter joy to read, whilst his observations of London are fascinating. A must.
Jean-Paul Sartre – The Age of Reason (1945)
Exquisitely written, Sartre's stunning novel follows the plight of philosophy professor Matthieu, who is seemingly indifferent to all around him yet must manage all the problems he creates. The novel, unsurprisingly, deals heavily with Sartre's conception of freedom as the ultimate goal of human existence. The existential leaning does not overwhelm things, as the cast of characters is diverse and wonderfully realised.
Truman Capote – In Cold Blood (1956)
An exceptional piece of investigative journalism, Capote's finest book is a must for any literature fan. It details the grisly murders of the Cutler family in Kansas, 1959, before following the subsequent investigation and trail of murderers Robert Hickock and Perry Smith. Capote gained remarkable access to the two men, interviewing them at length to gain an insight into their motives. At once chilling and mesmerising, it was also Capote's final full piece of writing.
Philip K. Dick – The Man in the High Castle (1962)
Whilst now remembered as the science-fiction mind behind such cinema staples as Blade Runner, Minority Report, The Adjustment Bureau, and A Scanner Darkly (all adapted from his novels), The Man in the High Castle is possibly his best. It sets out a nightmare version of reality where the Allies have lost The Second World War. In this new world a handful of solitary figures struggle to comprehend reality and how it has dealt them this unusual hand.
Jack Kerouac – Big Sur (1962)
Much is made of Kerouac's earlier works, particularly On The Road with its youthful lust for life. It is Beat Generation writing at its most trendy. However, Kerouac's superior Big Sur is just as important. Highly autobiographical, Big Sur finds a middle-aged Kerouac suffering from the effects of a lifetime's heavy drinking. Searching to understand his myth in solitude, his delirium tremens are well chronicled and display his descent towards an addiction that would kill him in 1969. Paranoid, funny, tragic, and ever-interesting.
Alexander Solzhenitsyn – Cancer Ward (1967)
Solzhenitsyn struggled against an oppressive regime to get his superb novel published. It was banned outright in Russia in 1968 and Solzhenitsyn was expelled from the Soviet Union until 1994. Based on his experiences in a cancer unit, Solzhenitsyn uses the novel as an allegory for the state of Soviet Russia. It is uncompromising and brilliant, with protagonist Kostoglotov at one stage left to muse: "A man dies from a tumour, so how can a country survive with growths like labour camps and exiles?"
Mikhail Bulgakov – The Master and Margarita (1930 – published in 1967)
Bulgakov's fraught attempts to write this novel (including burning the whole manuscript, before changing his mind and having to start again from memory) are well documented. A wild and fantastical tale, it sees the devil arrive in the capital of atheism (Moscow) with his travelling band of assorted cronies. They include a giant talking cat called Behemoth and an assassin with a cracked pince-nez. In amongst this is the Master, who is in a mental institute. A remarkable work of the imagination.
Toni Morrison – Beloved (1987)
One of the most celebrated female writers of modern times, Morrison's Beloved received wide praise. Chronicling slavery and its aftermath in America, protagonist Margaret Garner flees her shackles and makes for the safe haven of Ohio. The novel deals with subsequent events of America's Slave Act and Garner's attempts to liberate her children from its prejudice. A brutal novel, but culturally important and a modern classic.
Miracle in the Andes – Nando Parrado (2008)
Perhaps not yet a modern classic, but Parrado's stunning account of the 1972 Andes Plane Crash is a remarkably humane piece of writing. It details the incident from a first person perspective; in October 1972 a plane carrying an amateur rugby team crashed into the Andes mountain range. Trapped for several months with no food except the remains of their dead friends (preserved in the freezing temperatures), it is ultimately a two week trek out of the Andean terrain which sees Parrado end the ordeal. Thrilling and humbling.
–
img: thumbnail ~ Some rights reserved by Casey David