Taylor: "The Net Has Removed All Barriers Towards Learning"
The following interview is part of an interview series in which we feature education professionals from a variety of different fields in order to highlight individual efforts and creative solutions to education in the 21st century. If you want to participate simply write down and send your answers to the five below questions to info {at} learnoutlive.com and include a picture of yourself. (Please note that we reserve the right to not publish all submissions)
1. Who are you and what do you do in education?
My name is Taylor, I offer customized lessons and courses in English for academic purposes, exam preparation (IELTS and TOEFL), and survival English.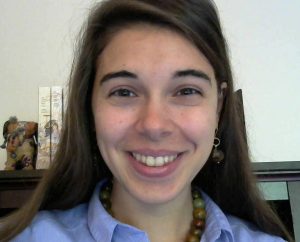 Currently I offer online one-to-one lessons in these areas,  but I'm tinkering with several online course ideas as well. At a later date, I also plan to debut more online courses for English speakers who wish to study less commonly-taught languages and cultures, including Chinese (which I have studied), and a host of other Asian, African, and Middle Eastern languages.
Here are some fun facts about me:
I'm a huge linguophile and love tinkering with new languages (although Chinese is my favorite)
I'm one of the few language learners and teachers out there who actually enjoys grammar books  (although I don't use them too frequently in class, since I know most people don't like them!)
I believe that learning a language can be even better than travel when it comes to learning about new cultures and societies
2. Describe a typical work day in your life!
There's no such thing as a typical day for me! Joking aside, my mornings and evenings are usually concentrated with lessons (my niche is Chinese students, who are 12 hours ahead of us), while my afternoons are usually for lesson planning, marketing, making videos and blog posts, networking, and what other little tasks pop up here and there.
3. In what way has technology in general and the net in particular changed your work?
It's not an exaggeration to say that my job would be very difficult, if not impossible, to complete if it weren't for the rise of online educational tools. Not only has technology/the Internet made international communication a mere case of typing out a message on keyboard or posting a video online, but it has seemingly made education a far more autonomous endeavor where students have more deciding power over what they learn, at what pace, and with whom. No longer is information something which is limited by the books available in your local library or courses that you can enroll in in local institutions. Rather, the beauty of the net is that it has removed virtually all barriers towards bettering oneself in any way possible and learning whatever one pleases.
4. What challenges do you see for education in the future?
I believe that I'm not alone in saying that there are myriad challenges facing education across the disciples and across borders.  The challenges which are of the most interest and urgency to me are learners of all ages' 1.) access to quality materials at prices they can afford and 2.) access to programs/courses which are more tailored to their specific goals and interests, both professional and personal.
In the past decade or so, there have been a proliferation of websites, apps, software programs, etc. that are either free or relatively low-cost, that have  made otherwise unaccessible material available to learners.
A problem with this phenomenon, however,  is that some learners seem to have become conditioned to expect only free or low-cost educational services, which has the adverse (and perhaps ironic) effect of limiting the information and quality of education that they do access, simply because of a price they aren't accustomed to seeing. Similarly, although it must be lauded that these free resources have done their best to make education accessible to all individuals, there are so many free or low-cost resources now that it is difficult to find those of good quality, or for many learners to discern what is of good value or not.
That is not to say that everyone should shell out thousands of dollars for educational programs, either; rather, the field of educational as a whole ought to work together to inform learners that price is not an indicator of value, and that learners should be much more discerning about a teacher or services' intrinsic value than its price tag.
Secondly, I believe that it would be more beneficial for most learners to receive more individualized or customized lessons that cater to their needs and interests. While there are certain subjects whose subject matter which doesn't change, who among us can truly say that learning in a class with 20 other students, being told at what pace we will study, how we should study and be taught, and what we can study (and with what materials) is the most efficacious way to instruct all students, especially those with diverse talents or interests which should be nurtured and explored? Therefore, I think a major challenge in education is finding ways that curriculums can become more tailored to one or a small group of students' academic goals and pursuits. A second aspect of this challenge is finding ways of having a smaller student-to-teacher ratio and reducing teacher stress so that they have the energy and passion to constantly create innovative, customized lessons.
5. Where can we find you online?
I'm all over the place online!
 
You can find me on:
My Website:  www.TheEnglishVoyager.com
Email: Taylor at The English Voyager dot com
Facebook: @TheEnglishVoyager
Google+: @TheEnglishVoyager
Twitter: @EnglishVoyager
YouTube: @TheEnglishVoyager:
WeChat: @TheEnglishVoyager.com
Sina Weibo: Taylor-TheEnglishVoyager
YouKu: @TheEnglishVoyager
I'm always happy to connect with other teachers, so feel free to get in touch!