The following interview is part of an interview series in which we feature education professionals from a variety of different fields in order to highlight individual efforts and creative solutions to education in the 21st century.
1. Who are you and what do you do in education?
Open Minds is an English school that had to quickly learn how to go digital. We were an extremely analogical English school in Milan, to the point of not having a location but organizing 1:1 courses for children in their homes.
Covid-19 has confused us a lot that suddenly, our teachers were unable to take lessons in person, so we had to learn immediately how to convert our work into "digital format".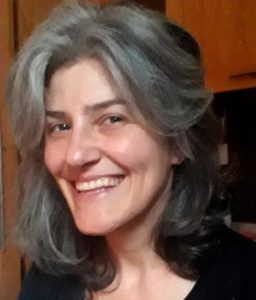 We are realizing and appreciating the potential of this platform now, which we had not appreciated before.
We are specialized in teaching English to Italian-speaking children aged between 6 and 10 years old. Our audience is expanding, and we no longer serve only in Milan, but we also have some students from all over Italy!
Our goal as a language school is to develop students' English language skills by using efficient structured lessons as fully as possible so that they can make an effective and successful participation in the wider community.
The problem with Italians in general is that, English television is completely (or almost) missing here. We do not have English trained ears and that is what we are improving here.
2. Describe a typical work day in your life!
I take care of the organization, so I work mainly on connecting with customers, managing their needs, and organizing lessons.
Our teachers have such an organized routine. Primary school children do not take lessons in this period, so we have lessons for the children in the morning.
In the afternoon, we work with high school students. We both have 1:1 courses and small groups and for adults as well.
3. In what way has technology in general and the net in particular changed your work?
We've always had a very physical approach since then, and we try to keep it. We move, ask for actions and some "physical" tasks from the children who follow us. The understanding of English is verified as much as possible with Total Physical Response.
What the network is giving us is the ability to reach more people. Thanks to the platform, we are able to include multimedia contents, fun and interesting resources in the lessons, to keep the attention of children to the fullest.
4. What challenges do you see for education in the future?
In a digital world, we will have increasingly different audiences, different children and perhaps of different native speakers or different backgrounds, with whom we will have to interact using different ways.
5. Where can we find you online?
Our website is www.open-minds.it
–